Our research highlighted the issues facing LGBTQI+ individuals is more acute for those individuals from religious and culturally conservative backgrounds. To increase awareness of this and to drive positive change we are asking parents, LGBTQI+ individuals and allies to sign an open letter that will be published and made available to religious leaders in the UK, asking them to:
Affirm that all members of your community, including all LGBTQI+ individuals, are equal, loved and accepted.
Provide positive, welcoming support to LGBTQI+ individuals and their parents within your community who seek it.
Speak out against all attempts to change, suppress or erase a person's sexual orientation, gender identity or gender expression – often referred to as "conversion therapy" – and show your public support for these harmful practices to be banned, including within religious or family settings.
Please read the letter and add your name to the signatories. Together we can help make change happen.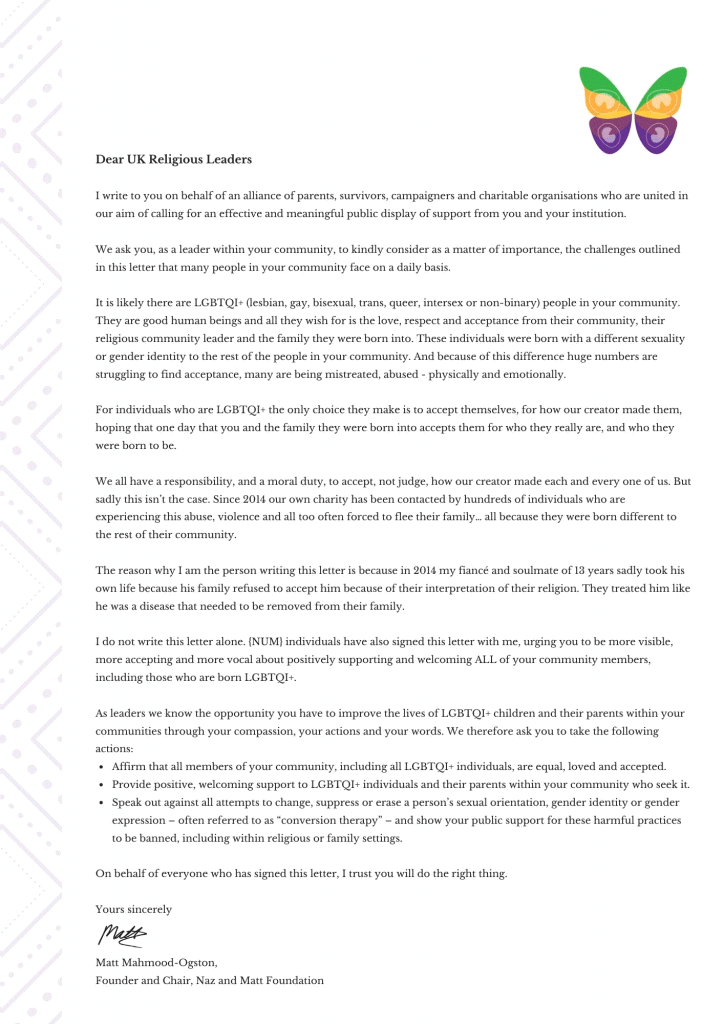 For support and information related to the issues raised in this letter please go to "LGBTQI+ Services" option of our support menu.
Please note the exact wording of the letter may change as a result of feedback from relevant parties.